Want to base yourself on a cruise ship or settle in Spain but still work? Well, now you can.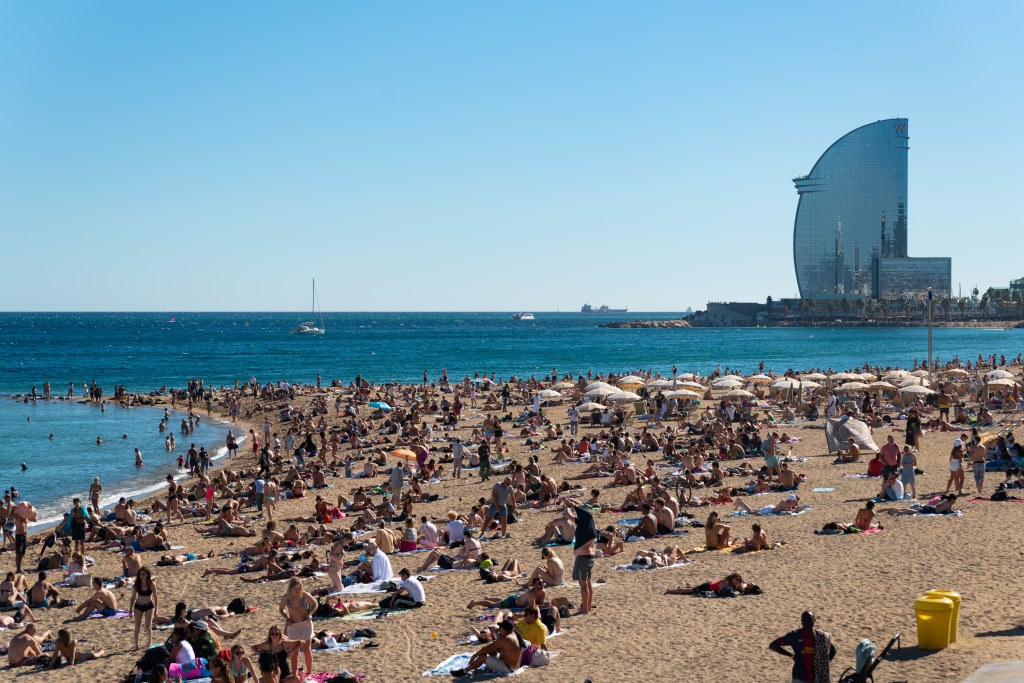 A workcation is becoming a reality in an environment of the growing scarcity of local talent in various industry sectors.
Neha Kumar, a Senior Director, Advisory in the CIO research group at Gartner, says offering more flexibility to employees gives a company the ability to tap into talent outside of an area or region, attract better talent and gain greater diversity to impact the success and the quality of outcomes for the business.
The difficulty is convincing leaders that it can work, she says in an interview with Forbes Australia.
A Gartner global survey released in November 2022 found 58% of organisations reported having at least some technology talent working in a fully remote borderless arrangement. Among those organisations with borderless talent, 19% of their IT workforce was borderless. In a 2021 report, "Borderless Recruiting Is a New Norm for CIOs", Gartner predicted that by 2023, 75% of companies would have an employment value proposition (EVP) tailored for attracting and retaining technology talent across borders.
Countries are already adapting to attract remote workers. Remote workers looking for a change of scenery can now live and work in Spain if they meet the requirements of that country's new visa program. The visa is aimed at international teleworkers, according to the Spanish government.
But it's being touted as the "digital nomad" visa, and it is open to a wide variety of remote workers. The new visa is for foreigners who carry out remote work or professional activities using computers or other forms of telecommunication, according to Spain's Ministry of Inclusion, Social Security and Migration.
Aaron McEwan, VP, of Research & Advisory at Gartner, tells Forbes Australia in an interview that during the height of the Covid pandemic, companies realised there didn't need to be borders to work remotely. However, issues around taxation and right-to-work legislation were still considerations for both businesses and employees.
While offshoring used to be predominantly used as a cost-saving method by employing workers in regions where labour costs were cheaper, now it is skills that employers are seeking, with well-educated and highly skilled employees commanding strong salaries no matter where they might be located.
With the pent-up demand for travelling after Covid lockdowns, "digital nomads" can perhaps get a visa for a two-year stay in Bali, where taxation is lower than in Australia. Still, sought-after workers can "literally work anywhere", says McEwan, with the trend being very representative of a move towards a more holistic experience of life and work.
Where is the trend headed?
McEwan says that satellite and high-speed internet means that a cruise ship as a permanent or part-time workplace is not out of the question.
The MV Narrative is an upscale residential ship being built by Storylines, now under construction in Split, Croatia, from where it will set sail in 2025. Units are available at around US$1 million ($1.48 million) to US$8 million for a life-of-vessel lease. Still, it launched fractional ownership options in November, with a 25% share starting at around US$600,000, allowing residents to stay on board for three months a year.
The mega cruise ship has more than 500 private rooms and apartments, which will be home to around 1,000 residents who will live on board more or less permanently. It comes complete with medical services, a farmer's market, private kitchens and an exercise centre, along with 24-hour room service, a co-working space and spa, according to CNBC.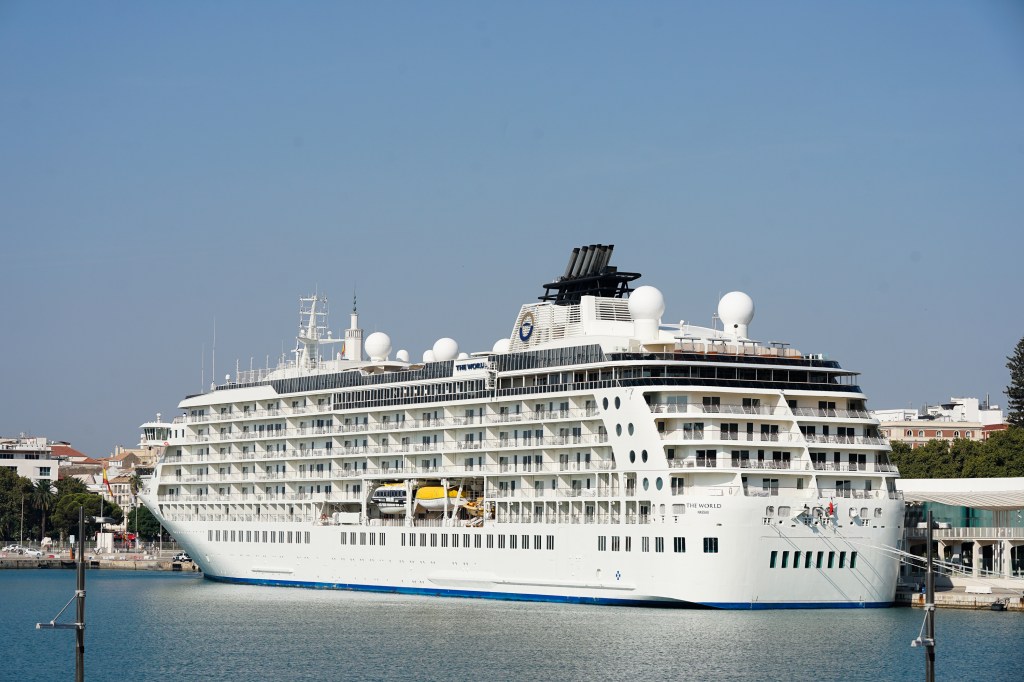 The World is a luxury liner where a penthouse apartment costs around 20 million euros ($31 million), and only about 150-200 people are on board at any time.
With business travel hard to get funded, and the difficulty of trying to see the world in only a few weeks of annual leave available at many jobs, the lure of a workcation is enormous for some.
While some companies offer work perks, Kumar says businesses need to put infrastructure in place to support the possibility of change and offer flexible options that will inevitably increase an employee's connection to the company and help with the retention of staff, decrease burnout of workers, and boost productivity and performance outcomes.
Giving people workplace autonomy and exercising empathetic management, where employers recognise when employees do their best work and allow them to do that, can provide more opportunities for staff and greater diversity among workers and their ideas, with potentially enormous business benefits.
'Absolutely possible'
The latest research from Compare the Market Australia looked at the countries that would be best for entrepreneurs and start-ups. Australia ranked 6th out of the 34 OECD countries analysed, with Italy and the Netherlands in the top two places.
Since the pandemic, e-commerce executive coach Olivia Jenkins says there has been an increasing number of clients turning to the digital nomad lifestyle. This trend has been accelerated by business owners reconsidering what's important to them in the context of life and business, often searching to embrace more freedom in their day-to-day life. This has fuelled a desire to explore "van-life" or travel the world and remove the stigma of CEOs being required to work a 9-5 workday in a physical office, she tells Forbes Australia.
A key success factor for the digital nomad lifestyle to work is ensuring there are systems, processes, and strong discipline around the day-to-day running of the business. Access to a good internet connection is important, as is a disciplined structure for daily, weekly and monthly processes to ensure all are kept on track.
Engaging team members that can be managed virtually is essential. Those doing it best are very disciplined in their approach, and while they may not work a full eight-hour day, they are very effective with how they spend the time they are working, says Jenkins.
"It's absolutely possible to manage a multi-million-dollar business simultaneously with travel. However, business owners need to be very strategic in their approach to avoid becoming distracted and ensure they are finding ways to keep motivated in achieving their business goals," Jenkins says.
Look back on the week that was with hand-picked articles from Australia and around the world. Sign up to the Forbes Australia newsletter here.
More from Forbes Australia