The 34-year-old engineer and chief technology officer of OpenAI has been thrust into the role of CEO after previous boss Sam Altman was ousted from his role.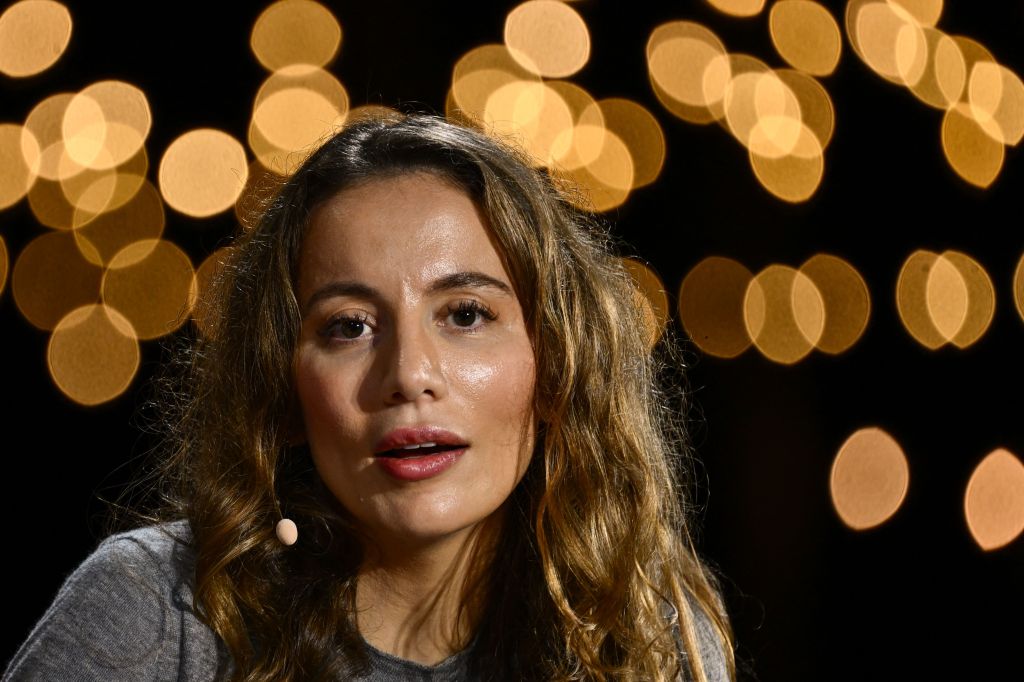 Albanian-born Mira Murati joined OpenAI in 2018 as VP of applied AI and partnerships. In 2022, she was appointed as chief technology officer, managing the company's ChatGPT and DALL-E functions.
But after CEO Sam Altman was ousted from his role on November 17, after the company's board determined "he was not consistently candid in his communications," Murati has been named OpenAI's interim CEO.
Wait, what happened to Sam Altman?
Altman, the CEO of AI giant OpenAI, which operates the popular generative AI chatbot ChatGPT, was fired from his job after a review found he was not "consistently candid" with his representations to the board.
"OpenAI was deliberately structured to advance our mission: to ensure that artificial general intelligence benefits all humanity. The board remains fully committed to serving this mission," the company stated in a press release.
"We are grateful for Sam's many contributions to the founding and growth of OpenAI. At the same time, we believe new leadership is necessary as we move forward. As the leader of the company's research, product, and safety functions, Mira is exceptionally qualified to step into the role of interim CEO. We have the utmost confidence in her ability to lead OpenAI during this transition period."
However, the tech industry was largely shocked by the announcement, with investors telling Forbes the move was "insane". Venture capital firms with positions in OpenAI are reportedly also in discussions with Microsoft and other senior employees to bring Altman back.
But in the interim, OpenAI appointed Murati as the CEO, saying she's played a "critical role in OpenAI's evolution into a global leader".
"She brings a unique skill set, understanding of the company's values, operations, and business, and already leads the company's research, product, and safety functions," the company stated. "Given her long tenure and close engagement with all aspects of the company, including her experience in AI governance and policy, the board believes she is uniquely qualified for the role and anticipates a seamless transition while it conducts a formal search for a permanent CEO."
So, what's Mira Murati's background?
Murati graduated from Dartmouth College with a degree in mechanical engineering, and we know that prior to OpenAI, she worked at Tesla (joining in 2013), where she was a senior product manager working on Tesla's Model X.
A few years later after her Tesla stint, she moved to Leap Motion, the company behind hand tracking software used in virtual reality – which was eventually sold to British company Ultrahaptics in 2019. There, Murati was VP of product and engineering.
She stayed there until her gig at OpenAI, joining when OpenAI was a nonprofit organisation. She recalls meeting co-founders OpenAI Greg Brockman (who quit after the board abruptly fired Altman), Ilya Sutskever and Wojciech Zaremba, and told Fortune, "it just became very clear to me that this was the group of people I wanted to work with".
When it comes to AI, Murati is very much pro-regulation, telling Fortune that companies need to consider the AI models that may have dangerous capabilities.
"It's technology that will probably affect international politics more than anything that we've ever built," Murati said. "The closest case is that of nuclear weapons, of course. So it's about how we can build regulation that will mitigate that." She also told The Daily Show that, "We have philosophers and ethicists at OpenAI, but I really think there are big societal questions that shouldn't be in the hands of technologists alone."
Look back on the week that was with hand-picked articles from Australia and around the world. Sign up to the Forbes Australia newsletter here or become a member here.
More from Forbes Australia