As revenue in the fashion market grows, new research into social media data and Google search results has revealed Nike to be the world's most valuable fashion brand.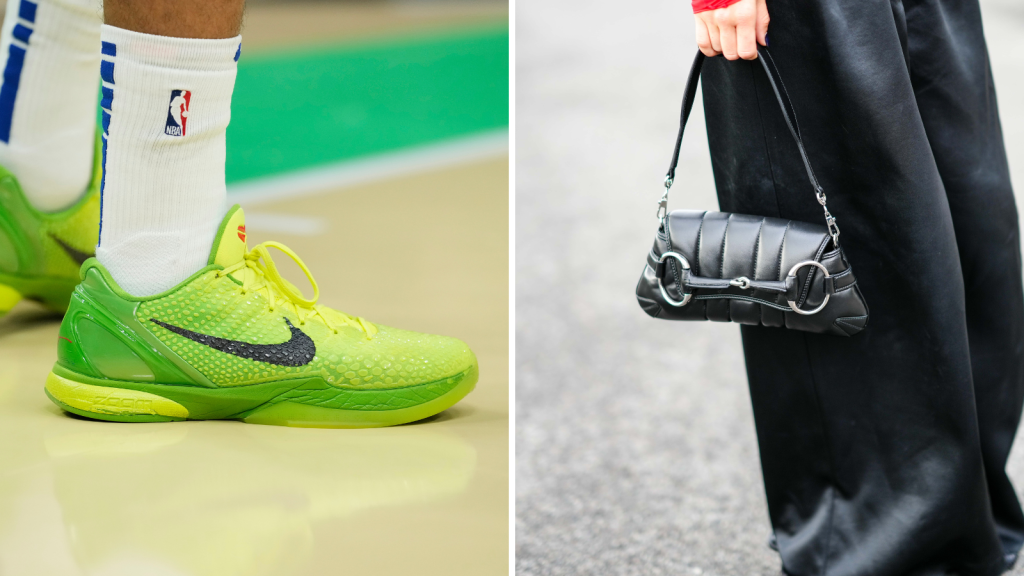 Athletic brand Nike is the highest-value fashion brand in the world, with a market share of £30.5 billion (AU$58.3 billion), according to a recent report by UK luxury fashion marketplace, Threadspy.
The research, which analyses a company's brand identity by looking at Google search results and social media data, found Nike had an almost perfect brand score of 9.87 (out of10), thanks to its celebrity partnership with sports stars like Michael Jordan and Cristiano Ronaldo. In the last 12 months, there were 367.40 million searches globally for Nike, and the brand has 306 million followers on Instagram. At the time of writing, Nike had a market cap of US$167 billion (AU$260 billion).
Nike beats out fashion retailer Zara, which comes in second with a score of 9.75. Zara garnered more Google searches, with 386.5 million in the last year, but has a following of 60.9 million on Instagram.
Luxury fashion retailer Louis Vuitton came in third, followed by Adidas, Gucci, H&M, ASOS, Dior, Burberry and Prada. Louis Vuitton was the most-valuable luxury fashion brand, with a market share of £26.7 billion (AU$51 billion).
Below is the full list: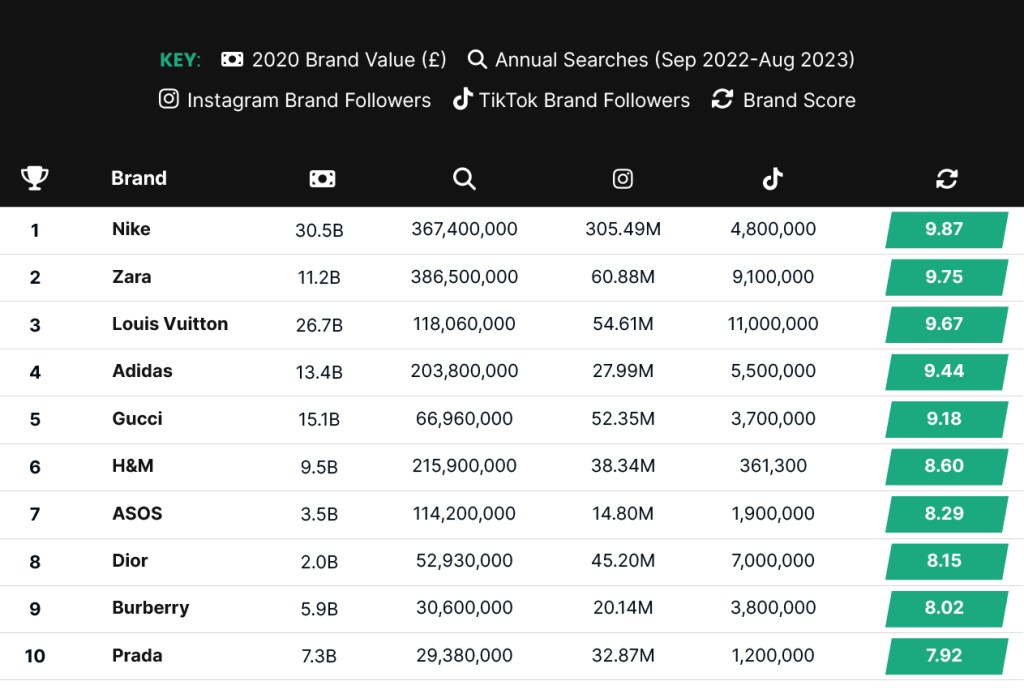 The research also identified the world's top trending fashion brands, with Longchamp taking top spot thanks to an increase of 40% in search volume. A large portion of the uptick in search was attributed to the brand's Le Pliage bag, which garnered nearly 75 million views on TikTok.
New Balance came in just under with an increase in search volume of 36%, after its shoes were spotted on celebrities like Hailey Bieber, Kendall Jenner and Rihanna.
And according to Threadspy, luxury sports-lifestyle brand and ski outfitter, Bogner, was the world's least-valuable fashion brand, with a score of just 0.48. It lost points for its TikTok followers, of which there were just 25. Though, Threadspy did add Bogner recorded a value of £588.6 million as of 2020.
Look back on the week that was with hand-picked articles from Australia and around the world. Sign up to the Forbes Australia newsletter here or become a member here.
More from Forbes Australia