Sabri Suby launched King Kong in 2014 with $50 and a laptop. Today, it's one of the country's fastest-growing companies – and he plans to take on the world's biggest ad players.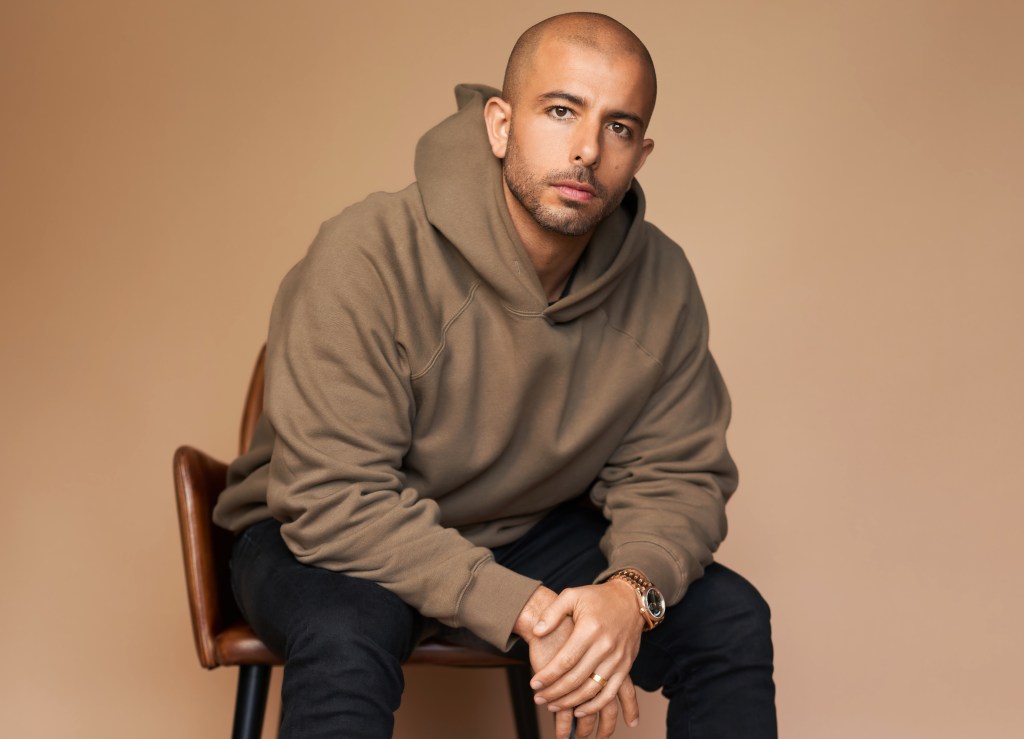 38-year-old Sabri Suby answers a Zoom call waving a bobblehead of himself in front of the camera, which he admits is a fairly poor representation of what he really looks like. The figurine has been created and gifted to him after wrapping up 3 weeks of 12-to-14-hour filming days for Australia's upcoming reality TV series, Shark Tank.
"It looks like a mix between Andrew Tate and Jeff Bezos," he tells me. "Your words, not mine," I say. Though the bobblehead's resemblance to the infamous Tate is uncanny.
Suby is one of five 'sharks' on the investment-pitching show, which is returning to Australian television after a five-year hiatus. He – along with the other four sharks – is not being paid for his time or appearance and is expected to invest his own money in entrepreneurs. He confirms he has – and so does co-star and founder of the Responsible Metaverse Alliance, Dr. Catriona Wallace.
"He's pretty firm. He's very analytical, with a warm heart," Wallace tells Forbes Australia. "I saw him invest in some businesses where the numbers weren't what he wanted them to be, but he liked the entrepreneur and connected to them personally. I was surprised and delighted by that," she says.
Suby's worth around $74 million, thanks in large part to his digital marketing agency King Kong, which launched in 2014. Suby and King Kong claim the business is valued at $70 million, and that it has generated $7.8 billion in sales for companies from inception to November 2022. It reportedly turns over more than $25 million a year and has more than 400,000 customers in 136 countries spanning 1067 different industries.
The company also enjoys spruiking its industry accolades – often. It has previously been crowned Australia's fastest-growing digital marketing agency by Deloitte, it's been named the ninth-fastest growing SME by another publication and is reportedly the 17th-fastest growing company in Australia across all industries.
So what does King Kong actually do? If you watch any of the company's video ads, which feature Suby talking in a Gary Vaynerchuk-esque manner about tactics to grow your business, you probably wouldn't get the gist. Looking at Suby's even-more-Gary Vaynerchuk-esque Instagram page, littered with quotes like 'Sales is a child of marketing, marketing is the child of strategy', doesn't provide much insight, either. But it is this: services such as search engine optimisation (SEO), conversion rate optimisation (CRO), pay-per-click (PPC), Facebook advertising and marketing automation. It also hosts a digital education platform called Quantum Growth for those looking to educate themselves in digital marketing.
Pricing at King Kong is dependent on the individual client needs, which are identified upfront via a 1:1 meeting with one of King Kong's digital strategists. Today, King Kong monthly retainers start from $4,000 per month.
Alongside selling services in acronyms and ad-speak, Suby has also written a best-selling novel, Sell Like Crazy, which came out in 2019. There are eight 'phases' in the book, all promising to reveal Suby's selling secrets to businesses that perhaps can't afford his services. "I hope you've bought it, if you haven't I'll be very upset," Suby says. I haven't, I confess. But I've read enough reviews to know this: out of nearly 3,000 reviews, it received a 4.5-star rating on Amazon. Marketing novices found it incredibly useful, Suby's cynics were pleasantly surprised, but of course there are always haters – though that's a good thing, Suby says. Having haters is a sign you're on the right track.
While his rags-to-riches story has been widely told, it hasn't lost its inspirational shine. Suby – who was raised by a single mum in Byron Bay – landed his first sales gig at just 16. Over the next decade, he would launch – and lose – a number of businesses and cash along the way. Some successful, some not. Suby says he made his first million by 24, though it didn't matter much – he lost it all. After marrying his now-wife Shalini at 27, he was back to square one.
"I poured all my money into my wedding. Then I came back to Melbourne and was like, 'What the fuck am I doing?' I had just gotten married. Had no money in my bank account. My wife just agreed to spend the rest of her life with me and here I am just mucking around with all these side businesses. I needed to do something."
In the Gold Rush, Suby explains, there were those that sold picks and shovels and those that panned for gold. More often than not, it was those that sold picks and shovels that did the best. So Suby leaned on the talent he had crafted in his years experimenting with business and decided to create the pick-and-shovel company that would help other businesses find gold.
"In all these businesses I had started, I was always responsible for solving the number one problem: how do I get more customers? That's when I decided to start King Kong."
From there, he recounts a story I have no doubt he's told upwards of 100 times. He had $50 and an old laptop. Of that, $35 was spent on a Logitech headset and $15 on a VoIP account. From there, he cold-called 150 businesses per day to see if they needed his marketing expertise. By the third day, he had his first client. The rest is – somewhat – history.
"It wasn't all smooth sailing off the back of that," he says. "I then was running that business from my bedroom for the first 12 months and then had convinced my wife to leave her corporate job and come and help me in the business – which she did."
Suby recounts himself and Shalini putting on different accents to appear like multiple operators in the business. He thought it would help reputationally: "We kind of put the façade up that we were bigger than we were. As a start-up, you have to do what you have to do."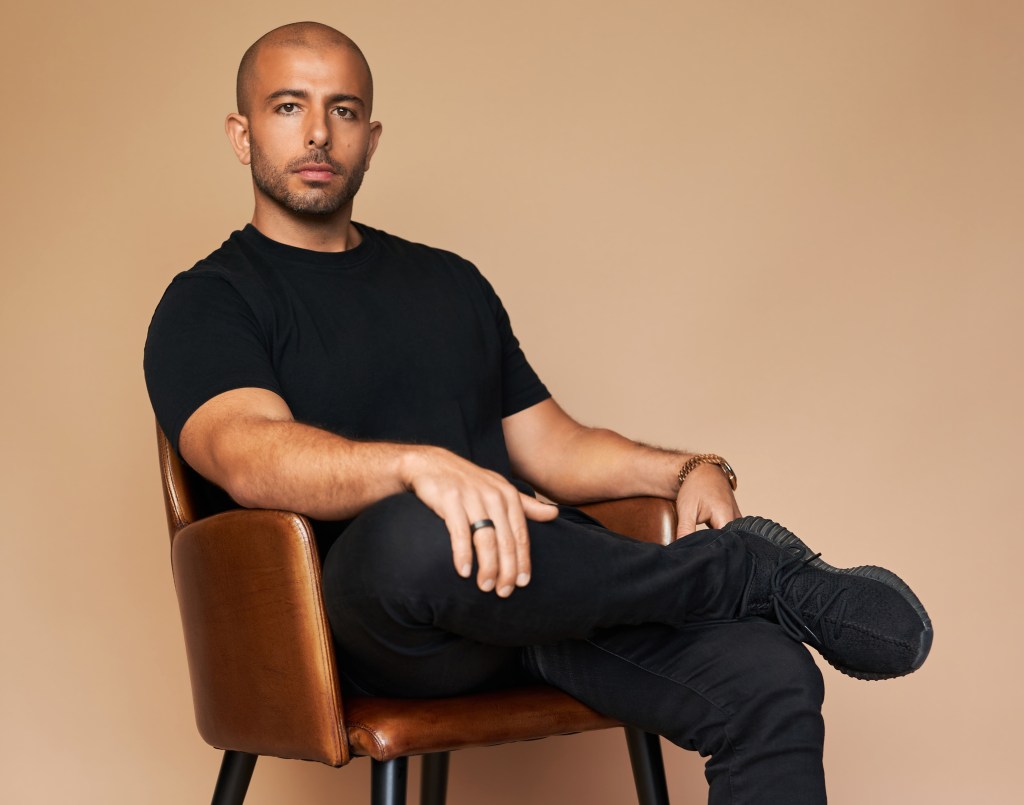 I stifle a laugh, but he's serious.
"We did that for 12 months," he says. But for all the 'lead magnets' King Kong can provide its clients, its unique proposition is its own greatest lead generator: it claims to guarantee results, or clients don't need to pay. But that's seemingly not a gimmick – Suby tells Forbes Australia less than 1% of clients have asked for a refund.
"It's a hypercompetitive market," Suby says. An understatement. IBISWorld estimates there are north of 9,000 advertising agencies in Australia, most of which provide digital marketing services. SEMRush actually estimates that figure to be closer to 12,000. And so the guarantee was almost born of necessity – Suby needed to offer results first and take the cash later to win business.
"Then it just exploded," Suby says. "It's [the guarantee] has been a huge part of our success."
King Kong is now nine years old and Suby jokes he has retired his wife who now looks after their three daughters.
"In the beginning, it was crazy," wife Shalini tells Forbes Australia. "We really hustled, having to wear multiple hats and often putting in 18-hour days." Now, her life is a different kind of busy, she says, with three girls under the age of six.
"Sabri still works incredibly hard, but there is definitely more of a work-life balance. He always makes sure he's home to put the girls to sleep and read them a story."
The company has settled in an industrial-looking office space in Melbourne's South Yarra – a far cry from his Byron Bay roots. It's purpose-built, he says, so there's enough room for growth. And he rides an electric go-kart around it. "The team all love it," he says.
Suby paints a picture of a hard-working-but-cool-and-relaxed CEO, which is reflected in the company's outrageous job ads that have made headlines across the country. Suby doesn't hire for digital marketers, he hires for "Fire-Breathing Direct Response Marketing Warlords".
"He's just a mountain of energy," Wallace says. "From what I've heard, the culture is fun, it's electric. He drives his staff with his charismatic and electric personality. I reckon it'd be a fun place to work, but I imagine he expects very high commitment and strong results from his staff."
And he also expects them to be in the office – he's not a fan of remote work (we're in what Suby calls a "culture debt" from the pandemic, and working from home makes it worse), though King Kong does offer some flexible working arranges (2 days out the office, 3 days in).
The next phase for Suby – outside of appearing on national television – is to take King Kong to the big leagues. So far, the business has expanded into the US, UK, Canada, New Zealand and the UAE, but Suby wants to "bring that King Kong secret sauce to the rest of the world".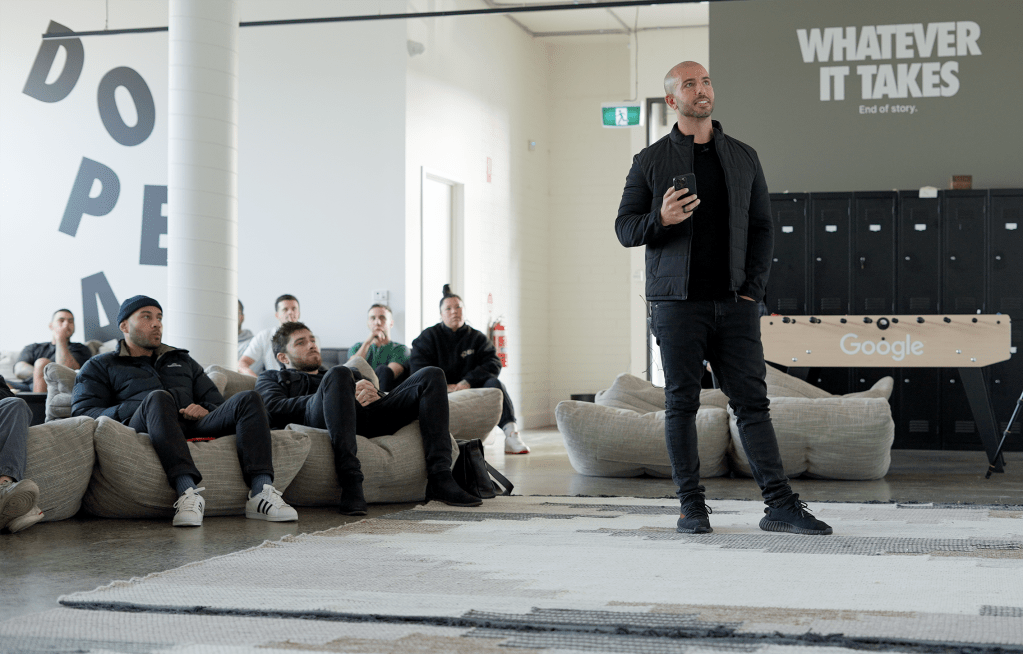 "I don't look at other digital agencies as our competition," he says. "They're just not on my radar. I look at the big, huge, advertising groups – the Ogilvy, the Dentsu, the big players. Ultimately, they're the people I look at."
What is that "secret sauce"? It's part-King Kong's value proposition, part-Suby himself, which is why when he got the tap to appear on Shark Tank, he jumped.
"People buy off people, they don't buy off brands and corporations anymore. I believe that's the future. You're going to continue to see the Ariana Huffingtons and the Elons – all these people that are front-and-centre of their brands."
Look back on the week that was with hand-picked articles from Australia and around the world. Sign up to the Forbes Australia newsletter here or become a member here.
More from Forbes Australia